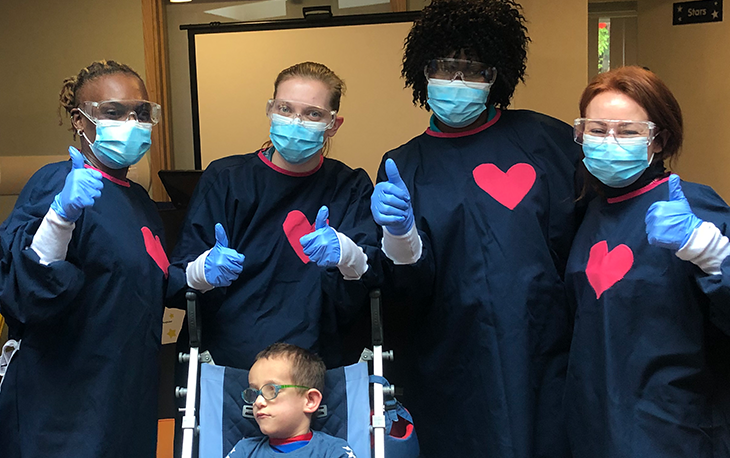 Funeral Partners is supporting a new scheme driving emergency funds to hospices to ensure they can continue providing vital care to families following the hardships of the Covid-19 pandemic.
The Eternal Bond Scheme launched by Hospice Aid UK will provide greater financial security to hospices across the UK, which have seen financial support plummet during the pandemic. The scheme gives supporters the option to donate monthly in Bronze, Silver and Gold tiers, which represent £10, £30 and £50 per month respectively. The campaign launches with a TV advert featuring Angela Rippon, who is championing awareness of the eternal bond.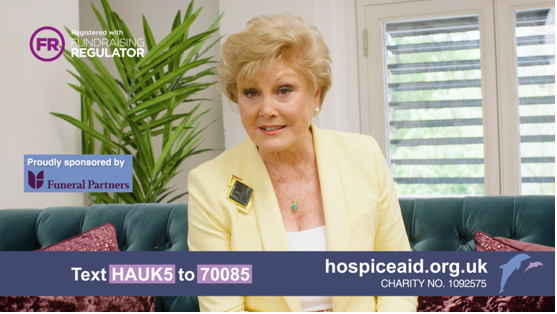 Marketing Director Kelly Hailou said: "We at Funeral Partners are reminded every day of the invaluable support hospices provide to loved ones and their families, especially across the last two years.
"Our 200 funeral homes are therefore proud to support Hospice Aid UK in appealing for emergency donations to address the lack of funds hospices have been receiving during the hardships of the Covid-19 pandemic."
The commitment from Funeral Partners will help launch Hospice Aid UK's campaign on TV and see the first tranche of adverts reach over 57,000 homes across the UK, including roughly 250,000 individuals. Hospice Aid UK is also seeking additional sponsors to further extend its reach.
As part of the scheme, monthly donators will receive an Eternal Bond Scheme certificate printed with the name of the loved one they're donating in memory of, as well as a bronze, silver or gold enamel badge.
Tom Petzal, Development Advisor to Hospice Aid UK, said: "Hospices are places of matchless tranquillity and calm in the final days of a loved one's life, and the financial fallout of the Covid-19 pandemic has brought many of them to the edge of survival. Most receive very little government funding.
"We therefore thank Funeral Partners for their overwhelming support in helping launch our TV campaign, which we hope will encourage people to regularly donate towards hospices."
Steve Thomas, Business Principal of the West London funeral homes and member of Hospice Aid UK's Honorary Advisory Council, said: "When I was introduced to Hospice Aid UK, it became clear very quickly that their work is vitally important in supporting a very underfunded hospice movement.
"Now a patron of Hospice Aid UK, I am very grateful to the directors of Funeral Partners for offering their support to this charity that means so much to me."
CEO Sam Kershaw added: "It's of vital importance to the funeral profession that hospices can continue to offer their services to families and their loved ones across the UK.
"We hope this urgent appeal will resonate with viewers and result in a more regular stream of funds for hospices."
One of the many hospices benefitting from Hospice Aid UK said: "We are over the moon with the support Hospice Aid UK has given to our hospice.
"They have made a huge impact with donations towards our bedroom refurbishment, and the equipment they have funded including defibrillators, foldaway beds and oxygen saturation monitors in other hospices are amazing."
An eternal bond can be set up with Hospice Aid UK by visiting www.hospiceaid.org.uk .