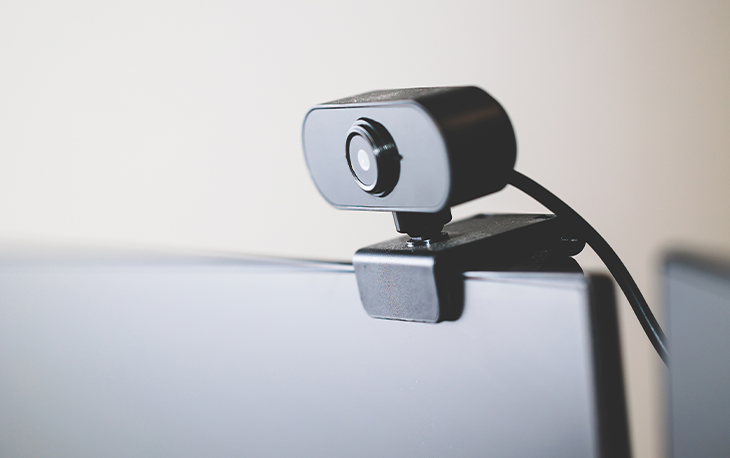 Funeral Partners branches have been at the forefront of using technology innovatively to serve as many families as possible amidst restrictions imposed by the pandemic.
Funeral Partners has set up live-streamed funeral services, relaunched its websites with new functionality, supplied funeral homes with webcams and tablets and helped clients raise over £1.3m in online donations for charities to support families during such challenging times.
Matthew Barber, Chief Operating Officer, said: "We've had a technological revolution over the past year, which has allowed us to meet the unprecedented demand where traditional arrangements are no longer possible."
Funeral Partners trialled tablets and HD webcams in six funeral homes across the North East, South East and Scotland to improve virtual funeral arrangements before deciding to roll out webcams across every branch in the network.
Rebecca Blenkiron, Funeral Director at John Blenkiron & Sons Funeral Directors, Richmond, said: "Fortunately, most families can still visit us to make arrangements during lockdown as we've been risk-assessed. But for those self-isolating, we needed an alternative."
After receiving training with the new equipment, Rebecca noticed an immediate uptake from families. She said: "More than one in ten of our funerals are now arranged through video conferencing, which would have been unheard of this time last year.
"I mostly use our new tablet as it lets me move to somewhere private with families and show them around the funeral home as if they were here."
Rebecca and her colleagues suggest video conferencing to families who can't visit the branch and find most are willing and eager to try it.
She said: "Being able to see someone when arranging their loved one's service brings an intimacy that is difficult to achieve otherwise, so we're glad we can meet this need for most people again."
John Blenkiron & Sons is yet to find families facing technological barriers, with friends and relatives often being on-hand to help the elderly or those with limited technical knowledge.
Rebecca explained: "People usually have family members who can set everything up for them. But if not, the software and hardware we use is simple enough to the point where we can talk them through it."
Joe Lannin, Funeral Director at Walker & Morrell Funeral Directors, Washington, arranged a video call on WhatsApp with a loved one's daughter in Australia so she could watch her dad's funeral over the phone.
He said: "The man's wife was so worried her daughter wasn't going to see the funeral, so on the day, I propped my phone on a tripod and called her. They were both in tears with gratitude."
Increased digital traffic during the pandemic saw Funeral Partners release a sophisticated online quote builder for its branches' websites so families can easily find and compare what their local funeral directors offer.
Kelly Hailou, Marketing Director, described: "The quote builder is a significant development. It helps people understand the different fees and likely costs of a funeral before they pick up the phone, which is reassuring for families at their time of need."
Each funeral home's website also received visual upgrades with historical brand colours and pictures to give a personalised feel and a live bereavement chat box, which directly links visitors to a National Bereavement Service bereavement support advisor.
In addition, a 24/7 live chat facility which connects prospective or existing clients with one of the Funeral Partners contact team is currently being trialled across five brand websites, providing greater accessibility to the funeral teams via a new channel.
Funeral Partners' branches have set up more than 15,000 online MuchLoved tributes on behalf of families and their loved ones, which have collectively raised more than £3m for charity since 2015 and £1.3m in 2020.
Richard Baker, Key Account Manager at MuchLoved UK, said: "Being a forward-looking company, Funeral Partners was an early adopter of MuchLoved and the services we provide.
"The income of our charity partners has suffered significantly over the last year as restrictions have caused the cancellation of most, if not all, their traditional revenue sources. So it is really great to see the increase in usage and those much-needed donations being raised."
This pandemic has been the greatest influence on the funeral industry in terms of increasing the speed and adoption of technology. Funeral Partners therefore continues to invest in its technology and digital channels to meet the growing expectations and best serve families across the UK.