When deciding what to wear to a funeral, it's important to consider the person who has passed away. A good starting point is to think how you can respect their wishes, those of their family, and finally, any religion they followed throughout their lifetime.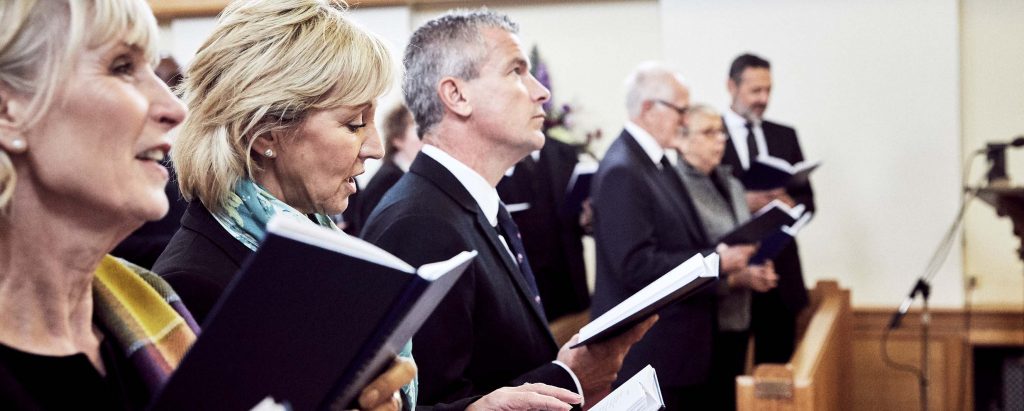 In Western cultures, black is considered the most popular colour, but as we see an increase in less traditional funerals (i.e. a celebration of life ), the expectation of what mourners should wear is changing.
In this guide we will look at what is appropriate clothing for a funeral and does funeral attire have to be black, to help you decide what to wear.
Do you have to wear black to a funeral?
This is one of the most commonly asked questions when it comes to funeral attire. Although black is traditionally seen as the most appropriate colour to wear, this is slowly changing. As more people are choosing to have alternative funerals, the expectation of what colour to wear is changing. That being said, it's always worth checking with a family member about what colour they want you to wear. Some alternative colours may include:
Red – in South Africa, red is occasionally worn for mourning families.
Purple – in Thailand, purple can be worn by mourning widows to signify their sorrow.
Grey – in Papua New Guinea, a stone-coloured clay is applied to the skin of a mourning widow.
Bright colours – wearing brightly coloured clothes is becoming more popular in Africa, the Caribbean, and non-religious funerals across the world.
What colour to wear for a funeral
So, if black is not always the preferred colour, what colour should you wear to a funeral? As mentioned before, the answer depends entirely on the person who has passed away, their religion (if they had one), and their family's wishes.
Eco funerals and woodland burials – these environmentally conscious funerals are usually more "flexible" than traditional services, giving the bereaved family chance to be more open to alternative colours or dress codes.
Catholic funerals – mourners are usually expected to wear dark, modest clothing.
Buddhist funerals – the family of the deceased will traditionally wear white or cover themselves using a white cloth. Mourners are then expected to wear simple, black or dark clothing.
Christian funerals – similar to a Catholic funeral, funeral etiquette encourages dark, modest clothing.
Humanist funerals – black or dark colours are common funeral attire, but many families will choose a colour, style or pattern that is reflective of their loved one.
Hindu funerals – unlike other religions, white is considered the primary colour of mourning at a Hindu funeral.
Jewish funerals – black is the most common colour at a Jewish funeral, but dark colours are also accepted.
Muslim funerals – all attendees are required to dress modestly and wear black or dark colours.
Sikh funerals – traditionally, in Asian culture, white is seen as the colour of mourning, however, black, navy or grey is more common if the funeral takes place in Western society.
What should you wear to a summer funeral
If you are attending a funeral in a hot country or during the summer months, you'll want clothes that are comfortable in the heat. For women, a dark coloured floaty skirt with a plain blouse/top, or a dress is a suitable option. For men, a linen-style suit or smart trousers and a lightweight shirt are generally acceptable.
What should you wear to a winter funeral
If you are attending a funeral during the winter months, additional layers and warm clothing is important – especially for graveside services and cremations. These include: black or dark jackets, coats, scarves and gloves.
Men's funeral attire
A smart dark or black suit (i.e. what you might wear to a job interview)
A white, long-sleeved dress shirt and tie
A plain white t-shirt and blazer
Smart trousers
Black dress shoes (i.e. brogues or oxfords)
Women's funeral attire
A knee-length skirt or dress
A pair of smart trousers (full-length or ankle grazers)
A plain blouse or top
A cardigan, jumper or blazer
A smart jumpsuit
Smart flats or sensible heels
Children's funeral attire
Smart, age-appropriate clothes are the preferred option for a funeral, including:
Dark coloured trousers, plain top and jumper
Dark coloured skirt, plain top and cardigan or a smart dress
Smart black or dark shoes