If you are planning to attend a funeral service following the death of a loved one, here's our guide for what to expect at a funeral.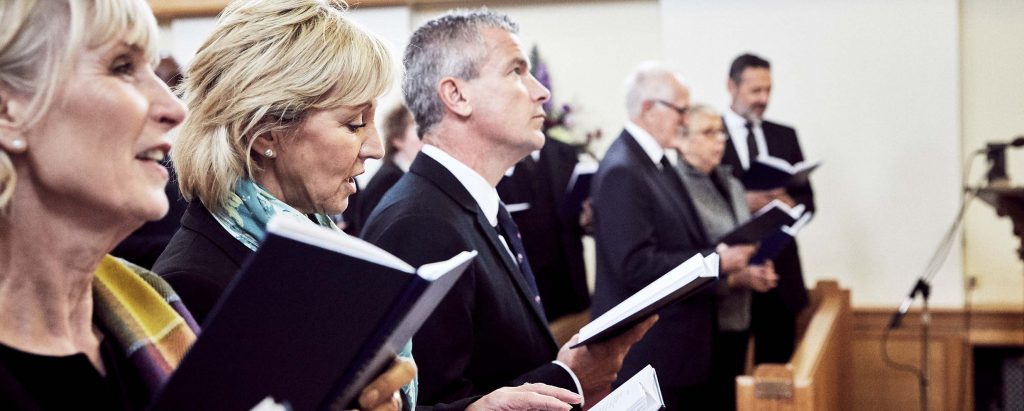 What to expect at a funeral service?
A celebrant or member of the clergy typically hosts the service. In some cases a close friend or family member will lead the service, especially in non-religious ceremonies. A funeral service may include the following:
A eulogy or tribute
Music
Prayers
Funeral hymns
Readings and poems
A photo or video slideshow
Rites and rituals (religion dependent)
What usually happens at a funeral?
The order of service will vary from funeral to funeral, but the majority of services will include the following:
Funeral procession
Funeral ceremony
Committal service, a Christian ritual that involves prayers
Reception (wake)
Who sits in the front at a funeral?
Traditionally, close family members sit on the front row, nearest to the coffin, at a funeral service.
What to expect at a humanist funeral?
A humanist funeral is a non-religious service that's focused on the celebration of life. It's not driven by specific traditions, rituals, or beliefs, and is usually the preferred option for humanists or atheists. That being said, they typically follow a similar order of service to a more traditional funeral, which includes a eulogy, music and readings.
What happens at a cremation funeral service?
Cremation is a process that uses intense heat to turn a person's body into ashes. The cremation itself takes place in a specialised cremation chamber, on the day of the funeral. Some crematoriums allow one or two family members in the room when the cremation takes place, but mostly it's done in private. The ashes are then returned to the bereaved family a few days later, sometimes via the funeral director.
What happens at a burial funeral?
At a burial funeral, the main part of the service usually takes place inside – but it can be hosted graveside. Following the ceremony, the person leading the service will guide a procession of mourners, behind the coffin, to the graveside. Here they will conduct the committal service with people congregated around the grave. Some attendees choose to do a reading or prayer before the coffin is lowered into the ground. Close family members may choose to scatter a handful of soil or throw flowers into the grave.
What happens at a woodland funeral?
A woodland burial, also known as a green or natural burial, is an eco-friendly alternative to a traditional service. The service is held in a rural location – woodland, forests, meadows etc. – and focuses on minimising the carbon footprint that's associated with burying someone in the ground. A woodland burial has no set order of service and some people choose to include a memory walk or simple ceremony in their funeral plans.
What happens at a funeral mass?
A funeral mass, or requiem mass, is an optional part of a Catholic funeral. Following the funeral liturgy (a reading from the Bible), mourners will approach the priest to receive Holy Communion (Catholic) or a blessing (non-Catholic). This is followed by Final Commendation, special prayers delivered by the priest.
What to expect at a funeral wake?
A funeral wake is a reception held after the funeral service. It provides a place for family and friends to gather and reflect on the life of their loved one, usually in a family home or rented venue. Alternatively, some people choose to host a memorial service on the year anniversary of their loved one's death.
Are you supposed to bring something to a funeral?
There is no expectation to bring a gift or flowers to a funeral. Some families may request you make a donation in the name of the person who has died, instead.
What should you not do at a funeral?
When it comes to funeral etiquette, here are a few simple things to avoid when attending the funeral of a loved one:
Don't be late
Turn your phone off or put it on silent
Don't talk during the service
Wear appropriate clothing
Be respectful
What should you not say at a funeral?
A funeral is a very difficult time for close family of the deceased. It's important to be sensitive when talking to them about the death of their loved one. Everyone deals with grief differently, but we suggest you avoid the following:
You'll get over it
He/she is in a better place now
It was meant to be
At least he/she didn't suffer
It was his/her time
You need to move on
Instead, it can be good to say things like:
I can't imagine how you feel
Take all the time you need
He/she will be missed
I'm here if you need me to….
I will always remember…
If you need to arrange a funeral for a friend or family member, or want more information regarding funeral costs, please get in touch with Patrick Ryan and Daughter.